A RECENT INTERVIEW WITH ISAIAH WITTINGSLOW
A RECENT INTERVIEW WITH
ISAIAH WITTINGSLOW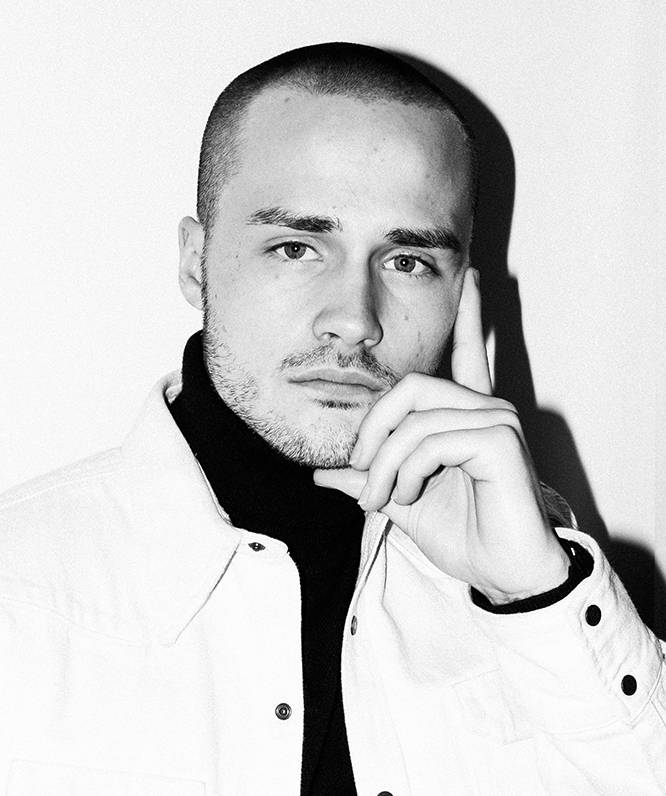 IN A RECENT INTERVIEW, FOUNDER AND CREATIVE DIRECTOR OF AUTEURENT, ISAIAH WITTINGSLOW, SPEAKS WITH ZAYYAR OVER AT NEWSPREAD ABOUT THE NEW COLLECTION VIE ET MORT, THE CURRENT STATE OF FASHION AND MELBOURNE DINING.
PLEASE ENJOY THE SMALL EXTRACT BELOW.
ZAYYAR: WHY DO YOU WANT TO CREATE TIMELESS GARMENTS AS OPPOSED TO HIGH SELLING TREND BASED ONES?
ISAIAH: I AM A VERY SLOW PACED PERSON. I DON'T LIKE OVER CROWDED ENVIRONMENTS, LOUD MUSIC OR FAST PACED EVENTS. I PREFER TO SLOW TIME DOWN AND TAKE IN WHAT IS AROUND ME. IN SAYING THIS, MY BRAIN IS THE OPPOSITE. OFTEN IT IS TOO FAST AND I PHYSICALLY CAN'T KEEP UP AND HAVE TOO MANY IDEAS AT ONCE.IN REGARDS TO TIMELESS GARMENTS, I DON'T LIKE THE IDEA OF BUYING SOMETHING ONLY TO WEAR A FEW TIMES AND THEN MOVE IT ON. I THINK PEOPLE SHOULD MAKE MORE INFORMED DECISIONS AND RESPECT THE ITEMS THEY WEAR AND HAVE AN EMOTIONAL CONNECTION, EXPERIENCING IT FOR YEARS, NOT HOURS. EACH NEW DESIGN I ASK MYSELF, WOULD I WEAR THIS EVERYDAY IF I COULD? IF NOT I START AGAIN.
READ THE FULL INTERVIEW HERE